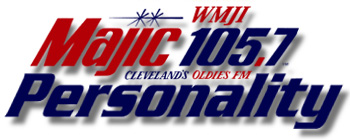 Sandy Bennett is the Overnight Air Personality for WMJI.

Sandy has been with MAJIC for five years and attributes her longevity in the radio industry to her love of music, and propensity to gab! She is an avid nature bug and loves animals, especially her 2 dogs, 4 cats and a talking parrot.

Her career highlights include: watching a couple of commercials that she wrote and produced win Addy Awards in Odessa/Midland, Texas. While she was volunteering as the Promotions Director for the Pet Adoption League, received a commendation award from Ector County for outstanding community service for staging the league's most successful promotional campaign ever.

Sandy started her career working on PBS as a sportscaster while attending Odessa College in Odessa, Texas. She then went on to the Ohio School of Broadcast Technique where she secured her first paying gig doing weekends at WOSE in Port Clinton, Ohio.

She is actively involved with many organizations and activities which are dedicated to the love, preservation and respect for animals and nature.

Sandy enjoys gardening, hiking, Yoga, sewing and reading.