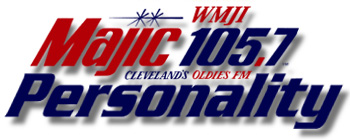 Cleveland's most well-known radio personality, John Lanigan celebrates more than 20 years in the broadcasting industry. Famous for his controversial style and conservative views, John has driven his morning show to the cutting edge of talk radio.

A small-town boy from Ogallala, Nebraska, John's first job was for his high school's radio station. He traveled to Cleveland in 1970 to join WGAR. Throughout the next 13 years, John's opinionated radio style developed. People found him offensive, racist and vulgar, but good or bad, people were listening.

In 1983, John headed south to Tampa, Florida, for a brief stint in radio, but returned in two short years because he missed Cleveland. He joined WMJI in 1985 and his hard work and diligence have paid off because his morning show has become one of the most popular radio shows in the Cleveland market .