Dynamic web, graphic, animation and database development since 1996.
© copyright 2009 OnlinePublishing.com All rights reserved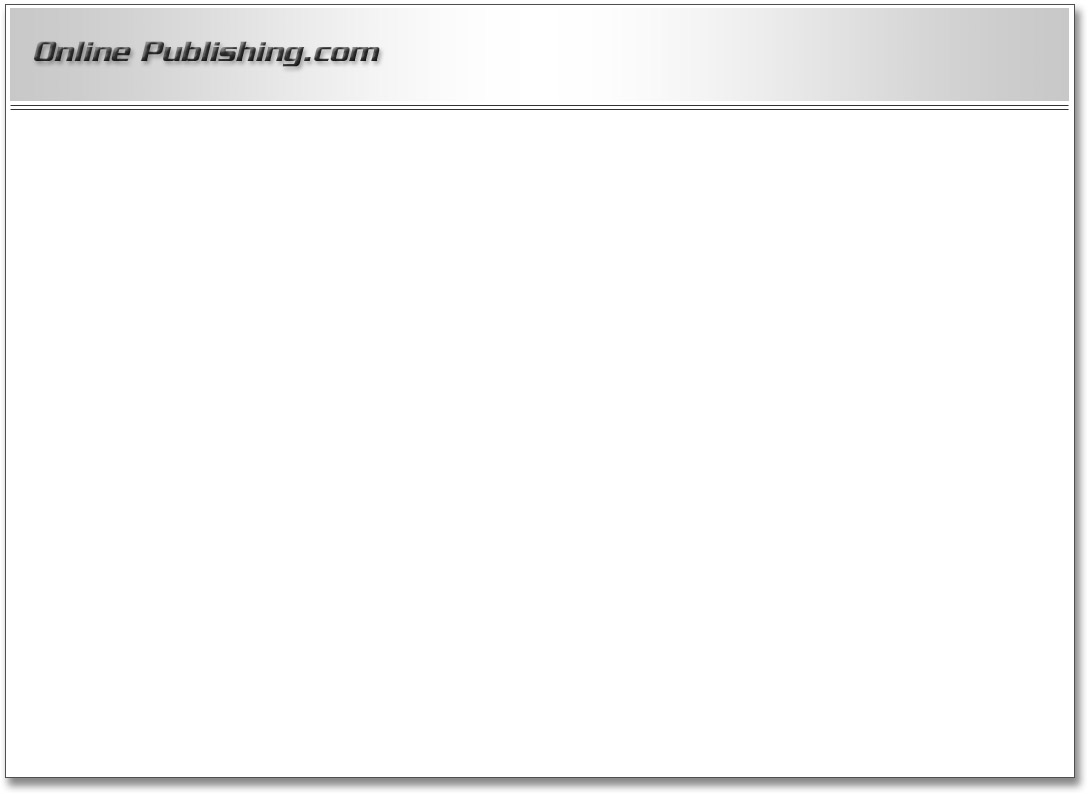 Select Web Development
Duncan Yo Yo
ONLINE Publishing produced the original web site for Duncan Yo-Yo in late 2003.
This site has been completely re-designed since, but the original site makes extensive use of Flash, Shockwave and dynamic html.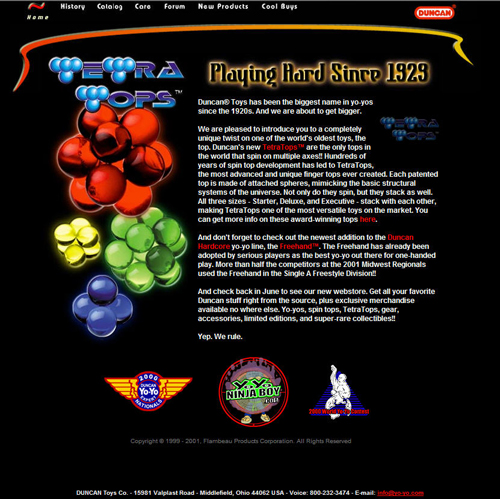 Tradebridge LLC
Database driven website for investing in managed accounts for Forex Trading.
Developed in mid 2009. this site boasts dynamic performance data from an independent trading platform, and presents marketing opportunities with registration functions.
This site also operates in government regulated space and maintains records for audit by the CFTC.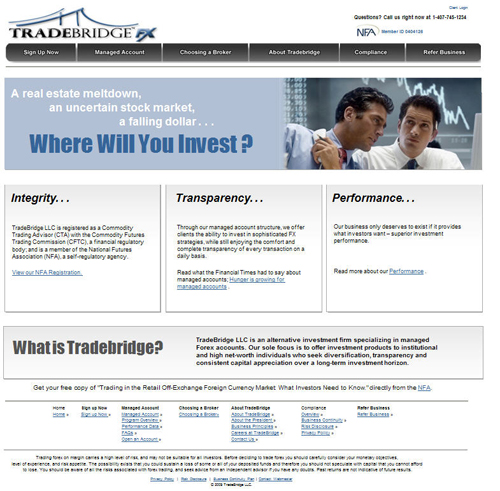 BP
Demonstration site for an internal bp facility used in the exploration and recovery of oil reserves.
This site is driven by floating palets, and dynamic html. Developed in 2001, this site is internal and not available on the internet.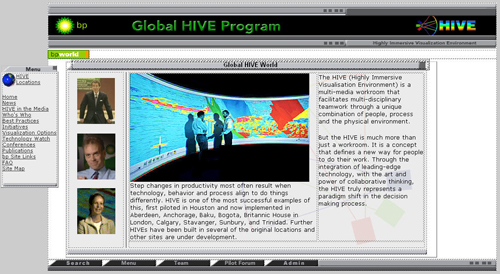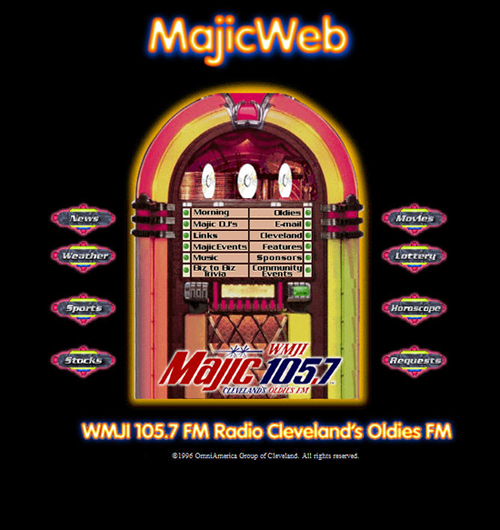 SAIC
ERIC, the Employee Resource Information Catalog Intranet website designed to manage staff assignments and hard and soft asset deployments world wide and is not available on the internet to the public.
Developed in 2005, this site is driven by a network administered SQL back-end and interfaces with
3 other internal systems to probide asset
documentation and hr and staffing information.
WMJI Radio
The original web site for WMJI Radio, released in late 1996. This site has since been dramatically updated, but there are still some of the original graphics in use.
WMJI is the largest oldies radio station in midwest US and deployed the first online streaming broadcast in Ohio.